Through service to each other, a network of artists re-imagines the possibilities of an artistic community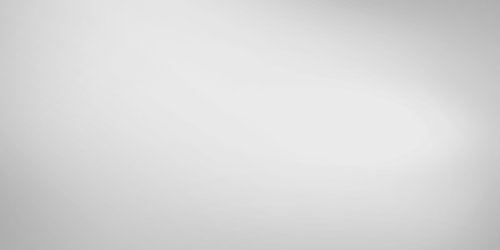 January 4, 2018
Dear Reader,

I'd like to introduce you to The Midwives.
We are artists. Makers. Helpmates. We are a community, a cooperative, an ensemble. We serve the artist. We serve one another. We value new voices.
The Midwives grew out of a desire for community - a want for conversation and a sharing of ideas, but above all else, a place to work that fosters generosity of spirit.
It's hard to tell where the beginnings are. In many ways, it feels like The Midwives have been percolating inside me for a long time. So many experiences and moments and people have gone into shaping its philosophy that it feels wrong to credit one over the other. So instead, I'll give you the recipe:
Ingredients
A background in new play development, directing, and arts administration
Countless mistakes, fiery arguments, and job quitting
A redirection to creating my own work
A desire to break the rules, build community, and make something of my own
An enormous generous artistic community
And teaching and learning and teaching and learning
Directions
Mix everything together with patience and care, light it on fire, freeze it, start again, start over, give up on perfection, and serve before it is fully cooked through.
Somehow, The Midwives emerged.
After time in Cleveland and New York, for work and grad school, I returned to Chicago. I reconnected with old friends, began to meet new ones, and continued my relationships with artists I've met all over the world. I started to notice that I was having the same conversation with each of them. A conversation of frustration - everyone craved community, a home to create and share their work, a source of accountability, and the need to belong to something greater. Additionally, I was frustrated in my own solitary artistic practice, but also that the artists I wanted to see were not being supported.
I sent a list of questions to 6 artists around the country, all making their own work - each of whom I had met at different times and places. The responses showed a common curiosity for other people's work, the desire to grow in community, and a need for a structure to share our skills with other artists. From there, Artistic Midwifery was born.
We committed to a year-long experiment (of which we are in month nine), exploring a new framework of artistic development and mentorship - defining our philosophy through trial and error and challenging the hierarchical structures in which we are trained.
How can we give the power to the artist? Can we create an environment for the artist to create without the pressures and agendas of others? Can we divorce the pattern of approval and disapproval and nurture the practice that a Midwife does not give ideas, a good Midwife helps the artist find their ideas?
We strive to provide a space where the artist is the authority in the room and a process that feeds innovation. If we reorganize the hierarchies in our lives, if we shift and redistribute power, if we think generously and listen with delight - we might provoke change. We might make something new.
We are looking for makers, doers, and explorers. People who are looking for a new way - who will challenge, incite, and give generously. The Midwives is a community where we can bring our whole selves.
We hope you will join us.

Warmly,
Emily Ritger, founder and leader of The Midwives
In collaboration with founding members:
Aliza Bartfield, Mike Brunlieb, Kelsey Didion, Claribel Gross, Jana Ross, and Anne Walaszek
If you would like to join our Midwife Circle, hire a Midwife, find ways to get involved, or share your talents with us, please email info@themidwives.org.